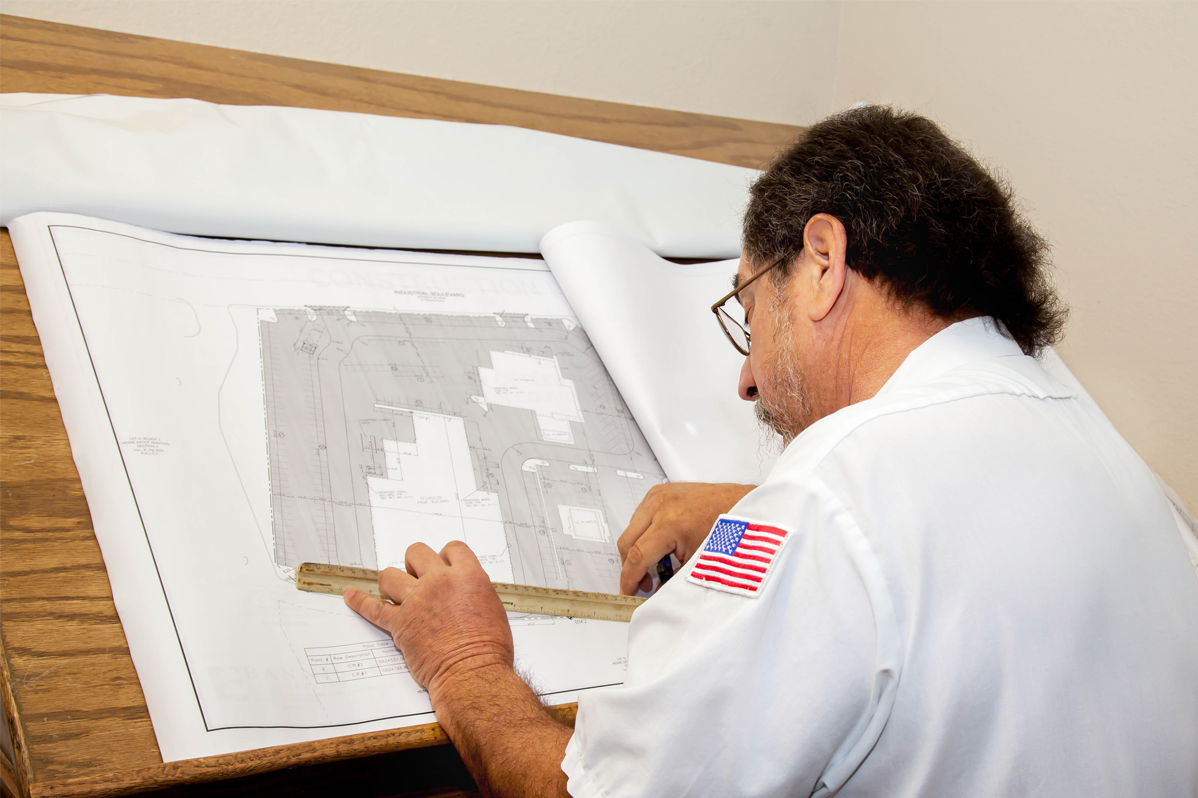 Plumbing Estimator – Tim Stanley
Tim Stanley, our plumbing estimator, can provide you with a written plumbing estimate for your plumbing project.
Tim is a Master plumber and has over 38 years of experience in the plumbing industry.
He has been with Metro Rooter Plumbing Service for nearly 3 years and can provide accurate plumbing estimates for all types of plumbing projects, specializing in plumbing installations, repairs and the design and project management of complete bathroom refurbishments.
He will ensure that your plumbing project is carried out safely, effectively and to an excellent standard.
Plumbing Estimate Hours
Plumbing estimates can be carried out Monday-Friday between 8am and 5pm. Estimates outside of these hours can be arranged.
Written estimates will be posted (or emailed) within 48 hours of an estimator's visit and are valid for 6 months. For urgent work, estimates can be carried out promptly and work can then commence immediately.
Estimate Appointments
An appointment can be made for Tim to visit you and discuss the requirements of your project. He will then assess the work and provide you with a detailed estimate, with a full description of the work to be performed.
We generally provide free estimates. However some estimates may incur a charge depending on the nature of the work, the area and the time of the appointment. Any charge made will be deducted from the final invoice if and when estimated work is carried out.
Estimated Works
Metro Rooter Plumbing Service can provide estimates for many different types of plumbing work, such as:
General plumbing
Sink, toilet & shower installs
Whole house water filtration systems
Shower pumps
Cisterns
Waste disposal/saniflo installs
Overflows
Immersion heaters
Water tanks
Water heaters
Vented water cylinders
Unvented water cylinders
Radiators & valves
Concealed plumbing
Bathroom carpentry
Gutters & downpipes
Pipe work replacement
Plumbing system overhauls
Bathroom refurbishments
Service
Tim will also oversee all work carried out and keep you informed and updated on its progress. Plumbing work will be carried out by fully qualified and experienced plumbers at competitive prices.
Once completed, Tim will carry out an inspection of the work to ensure it meets the required standards and complies with all the necessary regulations. And of course all work completed will carry a full guarantee.
At Metro Rooter Plumbing Service, our technicians will arrive on time and will perform all work to code with top grade material, assuring your family and home's safety. Work is done efficiently and upon completion, all jobs are followed by a thorough clean up, and complete respect is given to your home. Our trucks are stocked with a wide selection of repair items, tools, and emergency equipment enabling us to provide service 24 hours a day, seven days a week. If you would like to schedule a service appointment, click here or you can call us at 817-933-7578.
Metro Rooter Plumbing Service specializes in residential and commercial plumbing services in Cleburne, Texas. Family-owned and operated in Cleburne since 1999, we've built our reputation on over a decade of superior customer care and expert service. With quality, reliability and efficiency always in mind, Metro Rooter Plumbing Service is committed to providing outstanding service and quality work to Cleburne home owners and business owners.