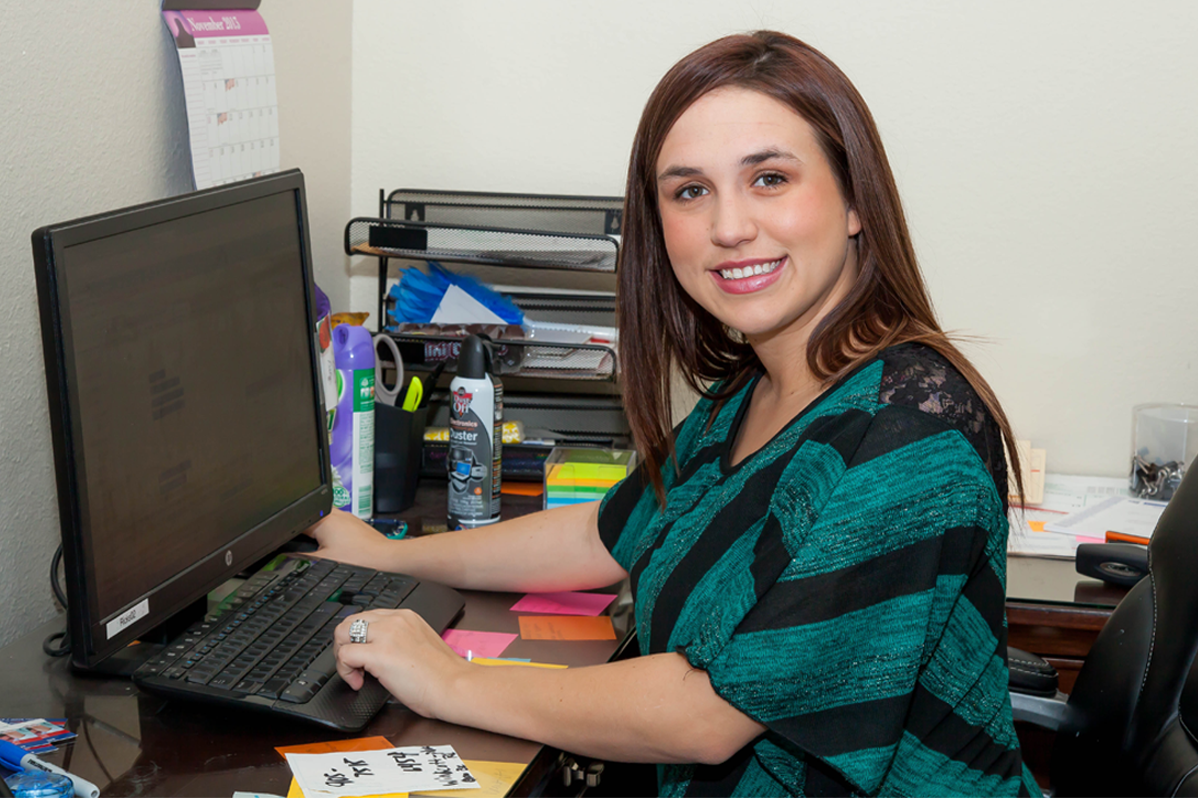 Kristin Shank, Customer Service Manager
Our dedicated Customer Service Manager is Kristin Shank, who is here to assist and help you with any issues you may have and to provide an exemplary after sales service.
Kristin is highly experienced in customer service management and has spent a number of years working in the plumbing industry.
She is happy to listen to any questions, inquiries or requests you may have on future work on your property and provide advice, guidance, assistance and information.
As a company, we love to hear what customers think of the service they received as it helps us to continue to provide a quality service and improve customer experience for the future. Please feel free to go to our Facebook page and leave a post to let us know how were are doing, or you can get in contact with Kristin, who will welcome any feedback you may have.
Metro Rooter Plumbing Service Complaints Procedure
We strive to provide a consistent second to none service and quality workmanship. However, if you feel that we have not upheld these standards please let us know. We treat complaints with priority and aim to resolve any problem promptly.
We endeavor to always be compassionate and understanding towards any concerns and inquiries that you may have and do everything we can to come to a satisfactory conclusion as quickly as possible.
Any concerns you may have relating to work carried out will be investigated fully by Kristin, who will then help to resolve your issue. She'll give complaints her full attention and handle them in an efficient, fair and confidential manner.
Kristin will take the actions required to solve problems fully and to your complete satisfaction. This can be done over the telephone, by sending an engineer to return to the job, sending an email, in writing, or a visit from a technical services manager.
If your complaint can't be dealt with immediately, she will keep you updated on its progress.
Workmanship
Any issues that arise from our workmanship that you are not happy with, or believe are not up to the standards you expect, should be brought to our immediate attention. Please contact us and we'll get a technician to rectify the problem, or arrange for a technical services manager to visit you.
Invoice Discrepancies
Any discrepancies over time arrival and duration of jobs can be cleared up immediately as we can cross reference invoices with our vehicle tracking system. We are happy to provide a copy of a tracking system report at the customer's request.
Concerns regarding overcharging for work carried out will be investigated. If it is found that a customer has been overcharged a refund for the amount will be given. Technicians found to be deliberately overcharging will be terminated.
Guarantees
Problems arising from our workmanship will be covered by the 12 month guarantee.
Materials supplied by Metro Rooter Plumbing Services will be covered by manufacturers' warranties.
Full terms and conditions regarding our works guarantee and manufactures' warranties, are clearly stated on the back of our invoices and on our website.
Contact Us
When contacting our office, provide all relevant information regarding the problem, quote your invoice number and the date work was carried out.
Tel: 817-933-7578
At Metro Rooter Plumbing Service, our technicians will arrive on time and will perform all work to code with top grade material, assuring your family and home's safety. Work is done efficiently and upon completion, all jobs are followed by a thorough clean up, and complete respect is given to your home. Our trucks are stocked with a wide selection of repair items, tools, and emergency equipment enabling us to provide service 24 hours a day, seven days a week. If you would like to schedule a service appointment, click here or you can call us at 817-933-7578.
Metro Rooter Plumbing Service specializes in residential and commercial plumbing services in Cleburne, Texas. Family-owned and operated in Cleburne since 1999, we've built our reputation on over a decade of superior customer care and expert service. With quality, reliability and efficiency always in mind, Metro Rooter Plumbing Service is committed to providing outstanding service and quality work to Cleburne home owners and business owners.