See what our Customers have to say about us!
September, 2014
"I want to thank you so much for coming out on Sunday of Labor Day weekend. We had no water to the house due to a water softener installation that went awry. I called several "24-Hour Emergency" plumbers before finding you. Funny thing, it seems most 24-hour plumbers will come out if it's between 9-5 on a regular business day! One even told us they couldn't get out to see us until the following Thursday! But you responded promptly, courteously, and competently. I believe it was Danny who came to our rescue, and he was fantastic…so polite, friendly, and efficient. And your rates were certainly reasonable! Forget all the other guys! You're our plumber from now on!
Please feel free to post this on your website. I would've put it on Facebook, but we don't do Facebook. But we're now one of your Raving Fans!
John & Kathryn Flenniken"
Willow Park, TX
April, 2014
"My husband and I wanted to let the owner know what an excellent company representative you have in Danny Hallock. Our water heater went out, causing water to go all over our garage and master bedroom. We called around 3:20 this afternoon and by 4:00 Danny was here and assessed the problem. He installed a new water heater in record time, all the while with a fantastic attitude. He is truly an excellent employee and representative of your company. As a result, you have a new customer with a preventive maintenance contract. Thank you so much for the prompt attention to our "emergency", especially on a Sunday afternoon, and during the Ranger game.
Regards,
Mr. and Mrs Ackerman"
Granbury, TX
March, 2014
"We called Metro Rooter to come out because we had a leak near our water heater. To our surprise, it was not a simple repair. We had to replace the pipes throughout our house. Your technician took the time to explain to my wife and I exactly what the problems were, and provided us with the possible options to fix it. We have had a couple of bad experiences with contractors since moving to Texas several years ago, so we were a little concerned about what to expect from this process. Let me tell you, Metro Rooter has restored my faith in contractors! Mike did an excellent job! He went above and beyond our expectations. His quality of work was exceptional and that tells me a lot about the way Metro Rooter trains their employees and how they run their business. I'm now a member of your Preventive Maintenance Program and if I have any future plumbing issues, you can be sure Metro Rooter is the only company I'll call."
-Mr. Reger
Granbury, TX
January, 2014
"We called about a leaky faucet. To our surprise, you said they would be out that day. The plumber correctly assessed teh problem and fixed everything in 90 minutes. They were courteous, professional and skillful. If someone asks me for a plumbing recommendation, Metro Rooter is mine!"
-Mrs. Watson
Granbury, TX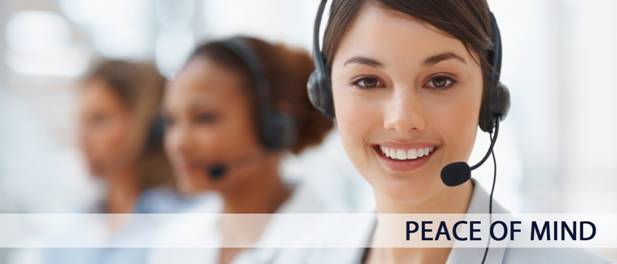 Get the peace of mind that comes from knowing your plumbing system is working properly!



Click Here to see more helpful Tips & Reminders!
At Metro Rooter Plumbing Service, our technicians will arrive on time and will perform all work to code with top grade material, assuring your family and home's safety. Work is done efficiently and upon completion, all jobs are followed by a thorough clean up, and complete respect is given to your home. Our trucks are stocked with a wide selection of repair items, tools, and emergency equipment enabling us to provide service 24 hours a day, seven days a week. If you would like to schedule a service appointment, click here or you can call us at 817-933-7578.
Metro Rooter Plumbing Service specializes in residential and commercial plumbing services in Cleburne, Texas. Family-owned and operated in Cleburne since 1999, we've built our reputation on over a decade of superior customer care and expert service. With quality, reliability and efficiency always in mind, Metro Rooter Plumbing Service is committed to providing outstanding service and quality work to Cleburne home owners and business owners.