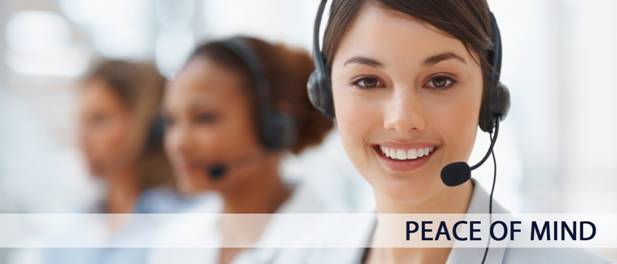 Metro Rooter Plumbing Service offers customers peace of mind. From the moment you call our office you are under the Metro Rooter umbrella. We are here to make sure that you feel comfortable when calling our call center, to the moment the technician arrives and carries out the work, right through to the end of your guarantee period, we are here to provide a great service.
Our reputation has been built on the trust that we will complete our work to the highest standard every time. Whether it's replacing a faucet, responding to an emergency call or completely refitting a bathroom, you can expect the highest quality work from Metro Rooter Plumbing Service. Larger jobs will be supervised by a quality control manager who will keep you regularly updated.
We are a family run business who pride ourselves on being able to offer a personalized service. When booking work, a job reference number will be allocated to you. Our data-base system will keep accurate records of work carried out, enabling us to personalize, and be more helpful with our services. 72% of our jobs are booked by customers who have used us before!
Our goal is not merely to satisfy our customers. We want to go above and beyond what's expected because our company works on the basis that once a customer uses Metro Rooter Plumbing Service we hope they become a "Metro Rooter customer for life."
Technician
Criminal Background Check–We perform criminal background checks on all our technicians to ensure the safety and peace of mind of our clients.
Qualifications – All our technicians are fully licensed, qualified, and experienced in their respective trades. Click here to learn more.
Uniforms – All our technicians all wear clean company uniforms.
Vehicle – All our technicians will arrive at your service location in a recognizable Metro Rooter Plumbing Service vehicle.
Drivers License – All our technicians have their driving records checked with the Texas Department of Motor Vehicles and are fully insured.
Insurance – We carry a full liability insurance policy to cover all our technicians and to protect our clients. All our insurance policies meet or exceed state and federal requirements.
Company Policies
Charges – Our charges are transparent, quoted when you approve a job, and clearly shown on our invoices.
Invoice – An invoice will be produced for each job.
Guarantee – All Workmanship is guaranteed.
Ongoing Customer Service – We are here to assist you and help wherever we can.
Confidentiality
Customer Details – Under no circumstances will any customer's details be shared, sold or in way passed on to any third party.
Security – Any keys, alarm codes, gate codes, etc. left with our technician to gain access to properly will be kept secure.
Data Protection – Customer information & other records are dealt with strictly in accordance with the Data Protection Act 1998.
If you would like to know more about our peace of mind promise, or require any other information, please contact our office and we will be happy to talk to you.
Metro Rooter Plumbing Service specializes in residential and commercial plumbing services in Cleburne, Texas. Family-owned and operated in Cleburne since 1999, we've built our reputation on over a decade of superior customer care and expert service. With quality, reliability and efficiency always in mind, Metro Rooter Plumbing Service is committed to providing outstanding service and quality work to Cleburne home owners and business owners.