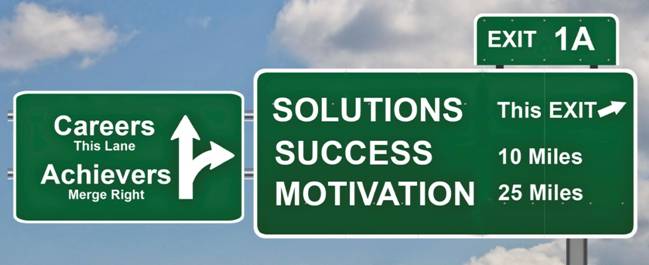 Send Current Resume, Word Cover Letter, and salary history to:
Email: careers@ricksplumbingservices.com
Fax: 817-556-9010
or Mail to:
Metro Rooter Plumbing Service
ATT: HR
2133 S. Main Street
Cleburne, TX 76031
No phone contact, please.
Careers – Service Technicians
Wanted: Flexible Plumbing Service Technicians who would like a great career earning over $65,000 per year!
One of the top plumbing companies in the area needs more service technicians in preparation for expansion. Those already on our team enjoy one of the very best wage and benefit packages in the area and now, you can too. If you're making less, you owe it to yourself and your family to check out this great career opportunity!!
A FUN PLACE TO WORK
Service and replacement work is the primary work we do, so it's fast pace, exciting, and you're meeting and working with people all the time. Some of our technicians have been with us more than 10 years! Pleasing customers and having fun doing it is what we're all about.
A SECURE FUTURE IN A GREAT CAREER
Enjoy the security our 15-year-old company can provide where you can expand your skills as a licensed Plumber. We've always believed that the more you learn, the more you'll earn and at the same time you'll become key to our company's future success. With aggressive plans for expansion, there is plenty of room to expand your own career with the opportunity to become one of our future supervisors, base managers, or regional managers.
TOP WAGES
We believe you deserve to be the highest paid professionals in the trade. We offer above average wages, medical plan, incentive weekly bonus plan, and more. Not only can you earn twice what you're making now, but also you'll have more personal time to enjoy it.
If you think this great career opportunity sounds right for you, we invite you to contact our office to schedule a time to stop by. We will keep your inquiry confidential.
In closing, we've all heard how hard it is today to find good help. We believe part of the reason is that good opportunities are also hard to find. We believe we have a great solution, but we only have a limited number of career openings available. If you are truly one of our area's best, don't be left out…. Call Today!!
Qualified Candidates will meet the following requirements:
Current/Valid TX license for position sought
Driver's license and clean driving record
Own the necessary hand tools
Have reliable transportation to get to office
Strong Communications Skills
Customer Service Background
Commercial/Residential Service Background
Critical Thinking/Problem Solving Skills
MUST have Texas Journeyman / Apprentice Card
MUST have verifiable work history
MUST Be able to pass drug testing
MUST have clean criminal background
Experience in the following areas preferred:
Basic Computer Skills
Estimating and Sales Experience
Commercial and Residential
Available Immediately
If you're a Qualified Candidate, please send current resume, Word Cover Letter, and salary history to:
Email: careers@ricksplumbingservices.com
Fax: 817-556-9010
or Mail to:
Metro Rooter Plumbing Service
ATT: HR
2133 S. Main Street
Cleburne, TX 76031
No phone contact, please.
Apprentice Program
Trainee is an entry level position into Metro Rooter.
Consider it the first rung on a career ladder that YOU determine how high you will go. You are creating your future.
We DO NOT need or want people to stay in an entry level position.
We are open 24/7/365, we go when our customers need us. It is our job to serve them. They are the reason we are here, they pay our paychecks. Without them, there would be no Metro Rooter Plumbing Service.
Our mission is simple – "To get and KEEP customers". It guides everything we do.
We work until we are done. Period.
Our work is…
Hard, Hot, Cold, Dirty, Inside, Outside
We are dealing with people, in their homes, with their families.
We need to be safe, provide a secure feeling
We are dealing with money, theirs and ours
We are driving a deadly weapon – it is a risk
What does it take to be Successful? Here are some points to help.
Attitude – positive and upbeat
Willing to learn
Admit you don't know or understand everything
Communicate and listen
Provide us feedback on how we can help you succeed
Devoting extra personal time to your development
Confidence that you can succeed
Drive to succeed – Motivation
Treat our customers like it is your house and your family
Treat women like they are your mother or grandmother
Be willing, able and ready to learn and assist every day.
Think about the big picture, and completing all of the tasks to get the job done.
Pay attention to details
Be ahead of the lead man
Never have empty hands going up and down, or in and out
Complete a proper and thorough clean up
Be able to look in the mirror and understand that you are responsible for your own performance, and be able to admit your own mistakes. We all make them.
Honesty – Be honest and truthful in all dealings. Conduct business according to the highest professional standards. Faithfully fulfill all contracts and commitments. Do not deliberately mislead or deceive others
Integrity – Demonstrate personal integrity and the courage of your convictions by doing what is right even where there is great pressure not to. Do not sacrifice your principals because it seems easier.
Loyalty – Be worthy of trust.
Fairness – Be fair and just in all dealings. Do not take unfair advantage of another's mistakes or difficulties.
Respect for others – Be courteous and treat people with equal respect and dignity, regardless of age, sex, race, nationality or status.
Law Abiding – Abide by all laws, regulations, and company rules relating to all personal and business activities (IE – Clean Driver's License).
Committed to Excellence – Pursue excellence in performing your duties, be well informed and prepared, and constantly try to increase your proficiency by gaining new skills and knowledge.
Leadership – By your own conduct, seek to be a positive role model for others.
Ability is what you are capable of doing.
Motivation determines what you are willing do.
Attitude determines how well you can do it!
Customer Care Representatives
Duties
Looking for a career in Customer Service? Customer Care Representatives primary job function is to keep our technicians in front of customers. This is done by converting inbound customer contacts into booked service calls or estimates, or initiating outbound contact as needed. They may also troubleshoot problems; suggest products, place orders or answer questions for customers. This work is often done by phone, but customer contact may also be via email, online chat, and written correspondence.
Representatives will provide customers with information about the company's services or explain the options available to resolve their concern. They may make address and other changes to customer accounts. Some representatives provide basic instructions about product use and schedule appointments for repair technicians to come to the customer's home.
Customer contact after service completion via Phone or Mail is also required. Customer concern resolution, making our customers 100% satisfied is also an as needed duty.
Skills
Customer care specialists must be proficient in data entry and the use of computers and telephones. Metro Rooter Plumbing Service needs representatives who are skilled in Microsoft Office products and can type at least 35 words per minute. Representatives should possess strong verbal and written communication skills. Representatives need the ability to handle a high call volume while multitasking.
Personal Traits
Metro Rooter is looking for customer care representatives who have patient, courteous and compassionate personalities. Representatives must be comfortable working in a fast-paced, stressful environment.
Education and Experience
A high school diploma or GED is a job requirement for customer care workers. Metro Rooters Plumbing Service requires at least six months of verifiable customer service experience.
Metro Rooters Plumbing Service specializes in residential and commercial plumbing services. Family-owned and operated since 2014, we've built our reputation on over a decade of superior customer care and expert service. With quality, reliability and efficiency always in mind, Metro Rooter Plumbing Service is committed to providing outstanding service and quality work.